opens Friday 16 February 6pm - Wan'din'in arts space Eumundi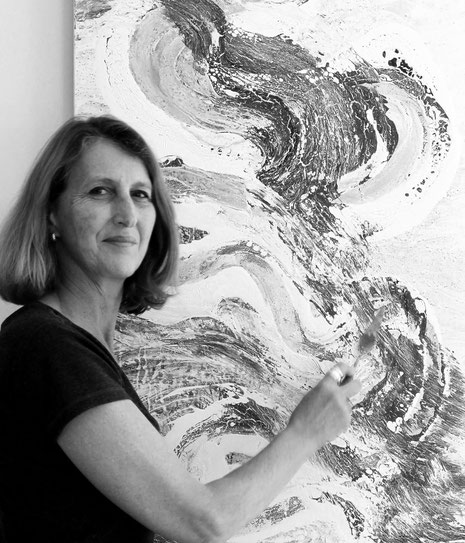 "Monochromatic" is an exhibition of works by local artist Beatrice Prost opening at Wan'din'in arts space Eumundi on Friday 16 February at 6pm.  Many Sunshine Coast residents will be familiar with Beatrice's beautifully hand rendered 2D works and her manipulated images and abstract paintings.


Beatrice's works in monochromatic represent her local environment in a contemporary theme, illustrating her obvious love of the Noosa River and her early love and memories as a ten year old developing black and white photography. This interest and love of the monochromatic state has undoubtedly left a lasting impression as it continues to guide her work through her adult journey as an artist who is rediscovering "the magic in seeing and exploring our life and environment in a monochromatic state."


Her skill in manipulating her images and rendering a surface as a sculptor might move clay with a tool, illustrates her confidence in various media including ceramics, photography and acrylics, all of which are featured in this exhibition.


Unlike previous works, Beatrice's  recently  produced art contains a restricted palette.


"Even when highly representational, monochrome artworks are not a direct rendition of their subjects and are more likely to be abstractions from a reality. It can be a representation that calms the mind and lets us enter imagination and fine tune our receiving senses."
All welcome to the opening - there will be a cash bar and nibbles.  Wan'din'in is at the rear of Discover Eumundi Heritage and Visitor Centre – 73 Memorial Drive. Exhibition runs until Sunday 18 March.

Meet the Artist morning tea - Thursday 22 February 10.30am to 12noon. RSVP for catering info@discovereumundi.com. Carve Your Marks Workshop - Friday 23 February 10.30am to 1.30pmpm. Cost $60 includes materials and morning tea.
Beatrice will take you through her process of incising paper and perspex. With this method, you will be able to produce unique patterns on paper. No previous knowledge necessary. You will learn to use small electric carving tools to create your artworks. Limit to 5 participants per workshop. Booking and pre-payment essential via beatrice.g.prost@gmail.com
Keep in touch with what's on at Wan'din'in arts space