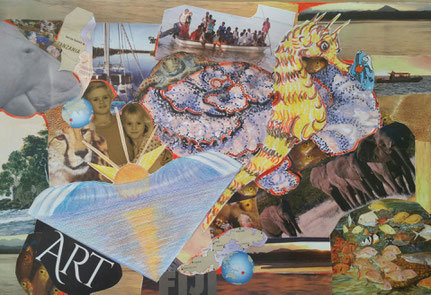 Memories in Collage Workshop
Thursday 6 September 10.30am to 2.30pm
Bookings:  Jane Parker on 0410857382 or email janeparker@bigpond.com   
Like to access your creative flow? Come and express your nostalgic moments in a keepsake collage...
This is a workshop with artists Jane Parker and Mo Riggs to 'experience your memories of the Sunshine Coast with collage and drawing'. 
Participants need to bring ephemera that reminds them of places, events and emotions about the coast to create a collage which is a lasting memory of our region, including natural materials such as leaves, bark and natural found objects, old photographs, newspaper cuttings, pictures and fabrics that invoke memories of time and tide. Cost: $45 includes materials to assemble the collages.